NEoN Digital Arts Archive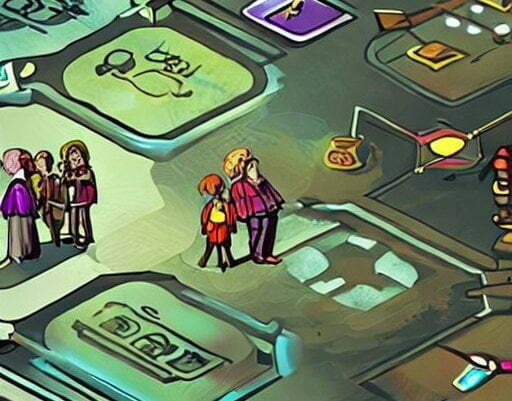 BEATRIX LIVESEY-STEPHENS TALKS ABOUT CONSTENT
Original article has been previously published on our website
Content warning - This article contains mentions of Gender Based Violence, misogynistic micro-aggressions, discrimination, harassment, sexual abuse and everyday sexism.
16 Days of Action is an incredibly important time to reflect on the work individuals and communities have to do to help end gender-based violence (GBV) and abuse. NEoN's Digital Care program in response to 16 Days explores a vital part of what care means in the context of the mission of 16 Days and ending GBV: care that spans the digital. To end GBV, we need a global culture of care, and a global culture of care is one that spans both digital and physical spaces and their overlap.
My research interacts with Digital Care in the realm of consent, roleplaying games, and play. In analogue role-playing games (any roleplaying games that aren't video games, such as tabletop roleplaying games or live-action roleplaying games) with multiple players, there are measures known as safety tools that are implemented to ensure the emotional and psychological safety of players. In roleplaying games that take place online, like massive multiplayer online roleplaying games (MMORPGs), these tools do not exist, and any harm that comes to players by other players is often dealt with retroactively instead of preventatively. My research examines attempts to bridge the gap between the measures for consent and care that exist in play offline, online, and hybrid contexts.
In the context of Digital Care, care and consent within the play are extremely important. Care should be of utmost importance in any context, and in a perfect world, care is implicit in everything. However, especially since consent is mainly only talked about either in a sexual context or contractual context, it is often thought to be only cordoned off to those areas. A culture of consent is a culture of care, and vice-versa. This is especially evident digitally in terms of GDPR. Many sites now deliberately make it difficult for users to withdraw consent for certain pieces of data being collected and, in contrast, make it very easy for users to "opt-in" to everything and share data that they may not want to share if they had all the facts about what the site was doing with it.
Consent and care in the realm of digital play alone are hugely multifaceted. A stand-out memory of mine is when I was playing the MMORPG World of Warcraft, and someone made a sexist comment about how my character looked. This person had no idea what gender I, the player, was, but the physical objectification of my character is significant of a much wider problem. It's for this reason that female players are very likely to play as male characters so that they are assumed to be men within the game and can avoid harassment. This is not digital care - these measures do not address the root cause of the perpetration of this violence. While there is no quick fix, and individual change is required, platforms, governments, and organisations that are bigger than the individual have to all be complicit in adopting an ethos of care and consent.
Shira Chess, the author of Play Like A Feminist, encourages readers to "play more" as part of playing like feminists. Consent and care in our play experiences, and in all our lived experiences, bring us that much closer to a much better world.
Beatrix Livesey-Stephens (she/her) is an MPhil Game Studies student at Abertay, where she is investigating psychological safety and consent in roleplaying games, both online and offline. She aims to combine her interest in games and technology with her drive to end gender-based violence and abuse, and she ultimately wishes for a world built on a culture of care and consent.