NEoN Digital Arts Archive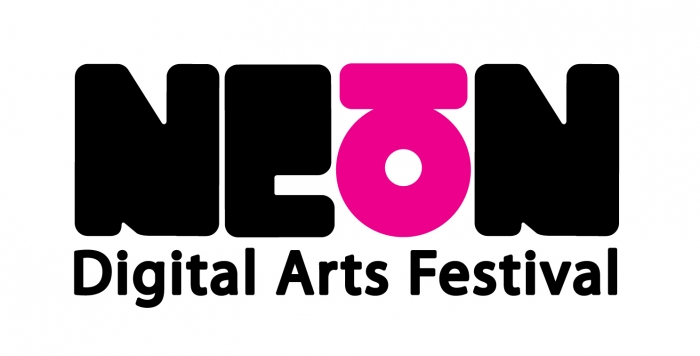 NEoN CINEMA: CINEMATIC INNOVATION
Film can act as a creative way to trial computer arts technologies before they can be put to use in other industries – this is why we at the Hannah Maclure Centre thought we'd show you some of our favourite films that broke ground in cinematography, technology and ambition.
All screenings are free and available on a first-come first-served basis.
Friday 5th November
Curators Choice
Donna Holford-Lovell, HMC Curator and Cultural Coordinator for the University of Abertay Dundee enjoys the darker side of cinema from time to time. Here are a couple of her favourites for your delectation:
House of Wax 3D (1953)
A horribly disfigured sculptor opens up the House of Wax in New York, a waxworks museum with a macabre secret. One of the first 3D feature films in a whole barrage from 1953, House of Wax uses stereoscopic technology to add another dimension to the horror. House of Wax was also the first feature film to use stereo sound.
Certificate: (PG)
Language: English
Director: Andre De Toth
Runtime: 90 mins
Alien (1979)
A sci-fi and horror classic by Ridley Scott that redefined both genres. When the deep space mining ship Nostromo answers a distress call on a mysterious planet, little do the crew suspect the terror they are about to unleash. Superlative special effects, creature design by Swiss surrealist HR Giger and concept art by Ron Cobb, Chris Foss and Moebius perfectly complement Scott's direction. Among the hardware on Nostromo can also be seen an early use of wire-frame computer graphics.
Certificate: (18)
Language: English
Director: Ridley Scott
Runtime: 117 min
Monday 8th November
Westworld (1973)
A futuristic, adult-themed amusement park seems like a paradise until a computer breakdown creates havoc and sets the robots on the rampage. Though the killer automatons aren't the most sophisticated in film history, Westworld represents the first significant feature film to use 2D computer animation, using raster (bitmap) graphics for the viewpoint of a robot gunslinger played by Yul Brynner.
Certificate: (15)
Language: English
Director: Michael Crichton
Runtime: 88 mins
Metropolis (1927)
Metropolis is a wonderful city, in a prosperous opulent future, full of skyscrapers and gardens, founded and sustained by secrets. Made during Germany's Weimar Republic it was one of the most expensive films of its time and stands for all that could be achieved in a film with boundless ambition. In 2001 it was the first film to be added to a commission by UNESCO called "Memory of the World-Register", while the robot costumes were used as inspiration for C3-P0 in Star Wars.
Certificate: (PG)
Director: Fritz Lang
Language: German (English Subtitles)
Runtime: 145 mins
Saturday 13th November
Snow White and the Seven Dwarfs (1937)
This beautifully crafted retelling of a fairy tale was the first full-length cel-animated feature film, as well as the first animated feature film produced in America, and the first produced in full colour. Disney pioneered the use of the multi-plane camera on Snow White, a technique to add depth that is still used in computer-based animation software today. The film, with its beautiful hand-painted scenery and loveable characters, is a delight for all ages.
Certificate: (U)
Language: English
Director: David Hand
Runtime: 83 mins