NEoN Digital Arts Archive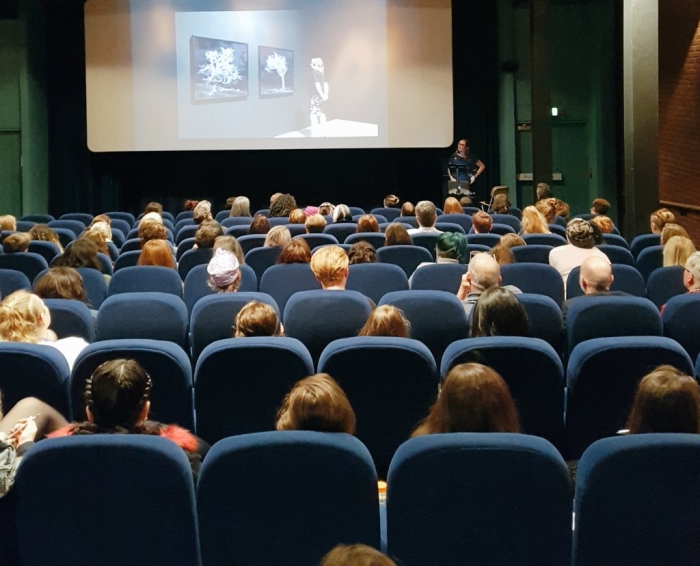 ARTISTS IN CONVERSATION
William Miller (USA), Paul Walde (Canada) & Dr Sonia Fizek (Poland)
DUNDEE CONTEMPORARY ARTS CINEMA
152 Nethergate, DD1 4DY
Fully Accessible
Join visiting artists William Miller (USA) and Paul Walde (Canada) for a discussion about artistic strategies that use digital media to capture both the present moment, the past and the future. Chaired by Dr Sonia Fizek (Poland), a games and digital media researcher at Abertay University.
About the Artists:
William Miller (USA) is an artist from New York City. He studied photography at Bard College and recently received an MFA in the Photography Video and Related Media program at the School of Visual Arts in New York. His work frequently addresses the sometimes physical interrogation of current and antiquated photographic processes exploring the intersection of the photograph as an image and an object.
Paul Walde is an intermedia artist, composer, and curator. His work has been exhibited across the United States and Canada, including View From Up Here: The Arctic at the Center of the World at the Anchorage Museum, Anchorage, USA (2016), All Together Now at the University of Toronto Art Centre in Toronto, Canada (2014); Beyond/In Western New York (2007), a biennial organised by the Albright Knox Gallery in Buffalo, USA; His work is held in several Canadian and American collections including the Museum London, Canada and the Anchorage Museum, Anchorage, USA. Walde currently lives and works in Victoria, British Columbia, where he is Associate Professor of Visual Arts and Department Chair at the University of Victoria.
Dr Sonia Fizek is a games and digital media researcher, with an additional interest in game design. In 2007 she graduated from the Institute of English Studies at Lodz University in Poland (M.A. focus: early interactive digital literature). In 2012 she completed her PhD at Bangor University (UK), focusing on player character research methodology. In the years 2013-2015, she conducted post-doctoral research at the Gamification Lab in the Centre for Digital Cultures (Leuphana University Luneburg, Germany), where she co-edited a collected volume Rethinking Gamification (2014), lead numerous game-design projects and seminars on games theory and criticism, and co-organised the DiGRA 2015: Diversity of Play conference, amongst others. Her game Boat for Two is a digital poetic experiment. She is also an associate editor of the Journal of Gaming and Virtual Worlds.
Supported by the High Commission of Canada to the United Kingdom
Image credit: Kelly Richardson talks to DJCAD students about her artistic practice, 20 September 2017. photo: @DCADundee