NEoN Digital Arts Archive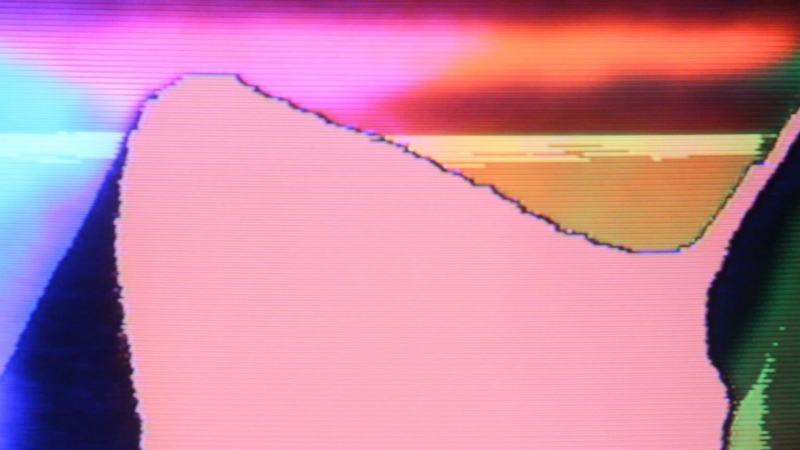 NEON AT NIGHT 2020
It's been a turbulent year and early November hasn't been the same without our annual festival. However, we have a wee treat for you. Join us for our famous festival party NEoN at Night and stream it into your living room – our resident DJ RHL is coming out of isolation to bring you a 2 hour set of vinyl delights. Spinning in the first-hour classic house with a sprinkling of disco, followed by another hour of typical NEoN mayhem. (Techno, Breaks, Jungle)
NEoN alumni and experimental AV artist Raz Ullah will be mixing up a backdrop of video feedback imagery, vortex havoc, and retro chromatics.
Providing us with the warm-up are more NEoN alumni, including video performances from Matthew Collings, Jenny Pickett, and Julien Ottavi (APO33), and the punk performance band Fallope' & the Tubes.
RUNDOWN:
We Can Give You Oblivion by Matthew Collings, 5:21 mins
A work-in-progress piece based around rhythmic cells of instruments colliding with, and shaping dense noise. It explores ideas I've been toying with for many years, but as the main form of the music, rather than an addition. It began during a residency at Cove Park earlier this year, in association with Cryptic, in the pouring rain in a Scottish February…it is also my first time working directly with visuals myself (as opposed to with collaborators like Erik Parr or Jules Rawlinson) inspired by James Turrell's light works. This version is captured directly as a performance, with visuals performed, rather than programmed. Additional arrangement and orchestral programming are provided by Ryan Somerville. I hope you enjoy this new direction.
Wicked Nutrition Splashdown, Easterhouse, Glasgow 2018 by Fallopé & The Tubes (UK) , 9.19 mins
In simpler times, when we were simpler people, we used to have access to things called community centres which had communal swimming pools and other features. Here we see the Tubes in their regular goofy style trying to make a synchronised swim set, dressed as giant eyeballs, as water cyclopses. Threw ourselves in with might and determination around the children's pool in Easterhouse and asked Ruby's dad to film us. Here are the takes that didn't make the cut."
Solar Return by Jenny Pickett and Julien Ottavi, 9 mins
Vague à l'âme. A wave of contradictory sentiments flows in the soul, up and down. Solar Return has been working with underwater sounds for many years, in Vague à l'âme they are incorporating sounds from the Mediterranean sea with their live modular synth performance. Vague à l'âme is performed in combination with a generative waves video developed from recent footage also taken in the Mediterranean between lock-downs. This work holds different reflections of our actual context: the wave figures, curving the pandemic, lock-down and deep longing for the wild, crossing the sea, the freshness of the ocean, again and again. Created for Neon Night 2020.
DJ RHL with visuals from Raz Ullah, 120 mins
About the Artists:
Raz Ullah provided tech support to NEoN for many years and also helped produce the outdoor intervention 100,000 LUX until he moved back down south to Manchester. Ullah was born in a decaying Northern Mill town in the 1970s beneath the shadow of Pendle Hill - the scene of the infamous witch trials of 1612. He is an audiovisual artist, sound designer, and synth wizard working with cassette players, transistor radios, and analogue video mixers through improvisatory performances.
DJ RHL has been Djing with NEoN since 2010. He has been Djing for more than 30 years, predominately playing Techno however anything dance music related usually gets mixed in. Follow here on MixCloud.
Fallopé & The Tubes (UK) performed at NEoNs 2017 festival. Fallopé & The Tubes Fallope & the Tubes are six witch-sisters who have been making sounds and performances together since 2014. Their live shows feature live humans! film and visuals! costumes! sculpture! visual props! and music/a sequence of sounds! Key Dundee highlights for us were; art school, the old £5 pizza deal, canteen beers, the first Dundee Tubes performance at the very first Dundee Print Collective Opening (2015) and a late-night NEoN performance in an arctic tundra warehouse in 2017. Kinda glad that this year's NEoN is online.
Matthew Collings worked with NEoN way back in 2012 where he created with Erik Parr 'Heartbeater' which was a fully interactive audio-visual art installation, bringing together digital technology. Today in his powerful live performances, he uses amplifiers as an instrument and the guitar as a control device for innovative digital processes.
Jenny Pickett and Julien Ottavi are multi-media artists and run the artists collective APO33 based in Nantes. Both Artists' works approach issues concerning perception, memory, architectural space, and contemporary influences on the body and/or memory. With these dialogues and a cross-disciplinary approach to practice, collaborations often result in multi-sensory or immersive artworks.
When: 28th November 2020, 8.00 pm
Where: YouTube Live
Image Credit: Feedback by Raz Ullah